As a member of the STEAM Project, CSCS built a data sharing platform for the maritime sector. In particular, one of STEAM's primary tasks is to develop innovative technological solutions that provide real-time information regarding the state of the sea. All actors involved in marine navigation greatly value this information. Overall, STEAM's data sharing platform increases the effectiveness, efficiency and safety of port operations.
These ocean data maps display environmental monitoring data related to various parameters.
---
---
---
Environmental Data Buoy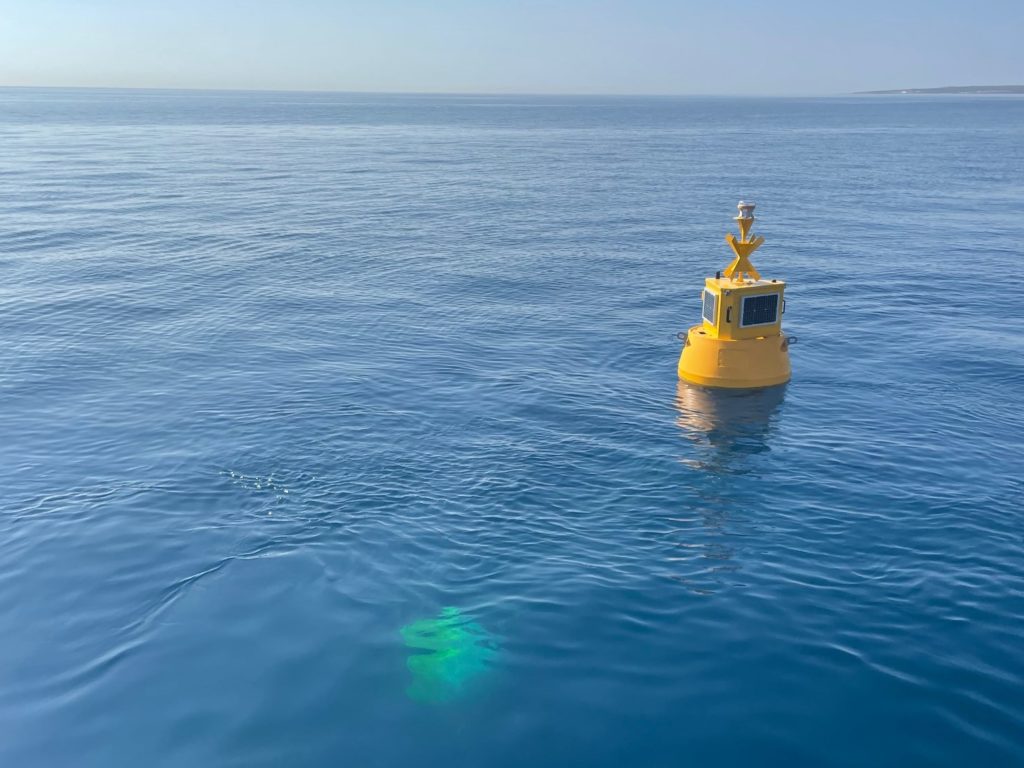 Cyprus Subsea integrated various oceanographic instruments onto two environmental data buoys located off the coast of Limassol, Cyprus. A communication systems transmit the ocean data to onshore servers for stakeholders to view the measurements in real-time.
Oceanographic Instruments & LoRa Technology
These research buoys have a combination of oceanographic instruments that measure:
conductivity
temperature
turbidity
chlorophyll
CDOM/FDOM
refined fuels
Data Management facilitated by ERDDAP
Real time ocean data from the various sensors integrated on the two research buoys are now available to view and download through this web data service.
ERDDAP is a data server that provides users a simple, consistent way to download subsets of gridded and tabular scientific datasets in common file formats. Complete data sets will be uploaded regularly, as the sensors are brought in for maintenance and data extraction.
Visualization of environmental data buoys' data flow is available through Cyprus Subsea's visualization platform (login credentials are required):
Contact us for access to this visualization platform.