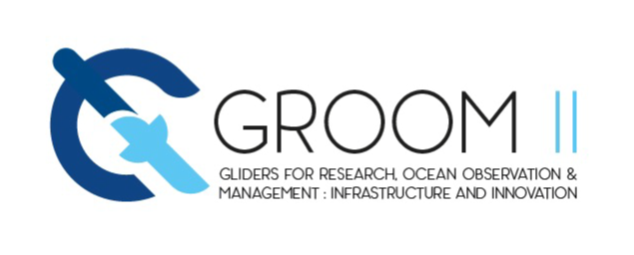 Gliders for Research, Ocean Observation and Management Infrastructure and Innovation (GROOM II) is a three-year long European Union HORIZON 2020 Project under the Developing New World-Class Research Infrastructures Programme. GROOM II is involved in a number of fields of science including the natural sciences, computer and information sciences, artificial intelligence, data science and big data. The project will define the overall organization of an infrastructure dedicated to ocean research and innovation and maritime services supporting Blue Growth.
In general, research is becoming increasingly significant for the blue economy and sea ecology. As such, underwater and surface drones have risen in importance. Ocean gliders, in particular, have become essential vehicles to carry scientific payloads for most environmental observations from the surface down to 6000 meters.
Invitation
The GROOM II Project is holding its mid-term General Assembly on the 16th through 18th of February 2022. This event will be a great opportunity to meet with project partners, share our achievements since the beginning of the project, and make plans for the future of the marine research infrastructure.

The General Assembly and their accompanying workshops will take place both in person at Ecole des Mines de Paris and online. Teleconference links to those workshops open to the general public will be provided upon request.
Workshops Open to the General Public
Workshop 1 – Access and services – pilot actions on key message, catalogue of services (Maaten Furlong – NOC and Pierre Testor – CNRS)
Workshop 2 – Technology roadmap of the GROOM RI (Alvaro Lorenzo Lopez – NOC, Pierre Testor – CNRS, João Sousa – UPorto and Ailin Brakstad – UIB)
Workshop 3 – Engagement of the GROOM RI with nations from Europe (Johannes Kartensen – GEOMAR, Ulpu Leijala – FMI and Paul Gaughan – MI)
For the full agenda and to request access links to the public workshops, please visit GROOM II Project's website.
Ocean Gliders
An ocean glider is an autonomous underwater vehicle used for ocean science to collect ocean data. Uniquely suited for collecting data in remote locations, these agile unmanned durable drones operate safely and at relatively low cost. Users can equip them with a wide variety of sensors to monitor temperature, salinity, currents and other ocean conditions.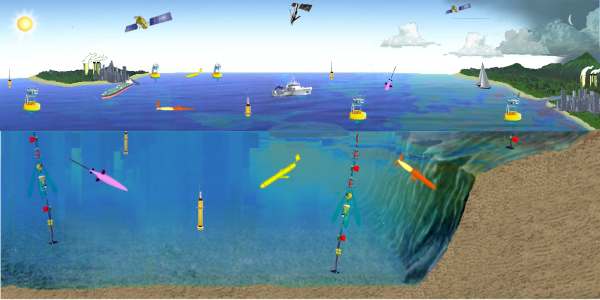 Gliders require infrastructure capable of meeting a sizeable number of different criteria, depending on the operations. The GROOM II Project will build on previous efforts to develop glider infrastructure. In particular, the project will define the overall organization of the infrastructure to focus on ocean research and innovation. The Association Pour La Recherche et le Developpements des Methodes et Processus Industriels of France will coordinate GROOM II. Along with thirteen other organizations in twelve nations, Cyprus Subsea is a contributing partner of GROOM II.
History
Above all, ocean gliders have major advantages such as being mobile, steerable, persistent and usable in large numbers and at relatively low costs. However, the distributed infrastructure required to exploit these assets must be able to meet different demands. These demands come from different sectors of society — research communities, public bodies and industry. Their respective needs are just as varied requiring customized payloads and operations.
As the predecessor to GROOM II, the GROOM-FP7 design study considered the complex hardware and information technology characteristics of such a distributed European infrastructure. This design study analyzed ways to optimize access to glider resources from the perspective of research. Additionally, the study examined the needs of the Global and (future) European Ocean Observing System (GOOS & EOOS).
Since then, several "gliderports" have developed which has fostered a corresponding innovative industrial glider sector in Europe.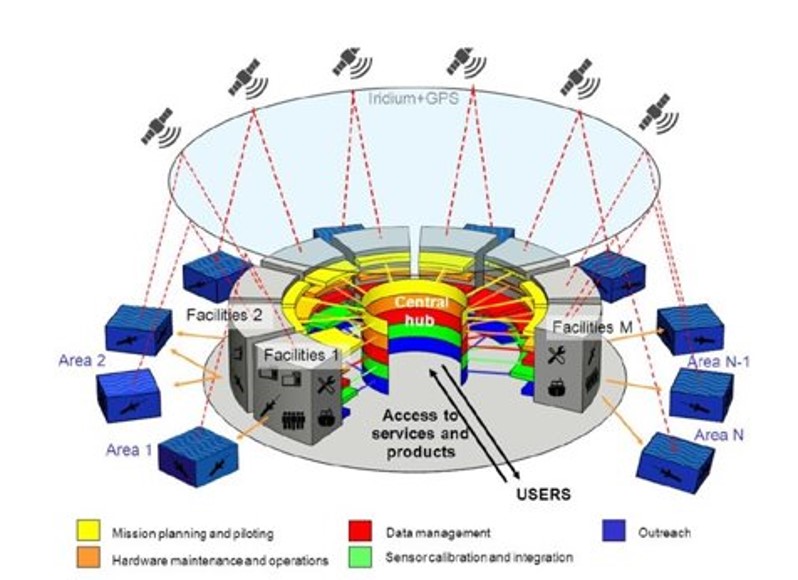 Building on its predecessor, GROOM II will deliver the decision basis for an advanced Marine Research Infrastructure (MRI). This MRI will promote scientific excellence, foster innovation, support the blue economy, build industrial and public partnerships, and work towards helping achieve the common research and innovation mission for future Europe.
CSCS Tasks & Deliverables
Cyprus Subsea is leading a couple of Tasks:
T5.2 Environmental Services for Industries (water quality management, offshore energy, mining, maritime support)
T6.5 Hardware, maintenance (including sensors calibration), deployment and recovery techniques)
In addition, Cyprus Subsea is responsible for Deliverables D5.1 Glider services for public and private needs and D6.3 Best Practices for Operations, Maintenance and Fault Reporting.
Project Partners
GROOM II project partners include:
CENTRE NATIONAL DE LA RECHERCHE SCIENTIFIQUE CNRS, France
HELMHOLTZ ZENTRUM FUR OZEANFORSCHUNG KIEL, Germany
UNIVERSITETET I BERGEN, Norway
NATIONAL OCEANOGRAPHY CENTRE, United Kingdom
MARINE INSTITUTE, Ireland
HELLENIC CENTRE FOR MARINE RESEARCH, Greece
CONSORCIO PARA EL DISENO, CONSTRUCCION, EQUIPAMIENTO Y EXPLOTACION DE LA PLATAFORMA OCEANICA DE CANARIAS, Spain
TOULON VAR TECHNOLOGIES, France
UNIVERSIDADE DO PORTO, Portugal
ILMATIETEEN LAITOS, Finland
GOETEBORGS UNIVERSITET, Sweden
ECORYS NEDERLAND BV, Netherlands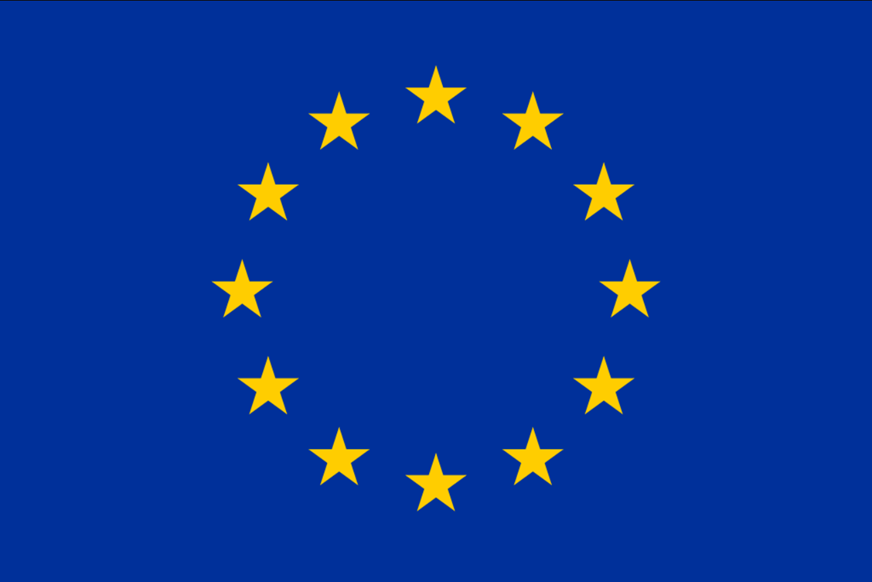 This project has received funding from the European Union's Horizon 2020 "Developing New World-Class Research Infrastructures Programme" under grant agreement No 951842.