The Technologies for Ocean Sensing (TechOceanS) Project aims to create new technology for underwater vehicles to support ocean conservation and monitoring. The TechOceanS Project receives a €8.9 million grant from the European Union's Horizon 2020 Blue Growth Framework Programme.
Over the course of four years, an international team of ocean technology experts from across Europe will develop a range of new in-situ sensing, imaging and sampling technologies.
In addition to Cyprus, experts hail from France, Germany, Greece, Ireland, Italy, Spain and the United Kingdom. The project revolves around a number of themes including genomics, imaging, microsensors, cross-cutting and testing technologies.
TechOceanS will accelerate the diversity and capability of sensors and measurement systems. The project will pioneer five new sensors, two imaging systems, a novel sampler and an Artificial Intelligence-driven image processing methodology, all capable of robust operations at depths beyond 2,000 metres.
Technical Ambitions
Piloting and demonstrating novel nucleic acid samplers and sensors targeting the genetic code of aquatic organisms to identify them and quantify their populations.
Improving imaging systems and image processing workflows so that machines can turn vast numbers of images into data about species, habitats and plastic pollution.
Producing optical primary productivity (plant growth) and multiparameter optical sensors to measure energy entering the base of the food web and to investigate water quality.
Creating biogeochemical and bio-assay enabled lab-on-chip sensors and microcytometers to measure a large number of parameters – nutrients, carbon dioxide, trace metals, bio-toxins, pollutants, single celled organisms and microplastics.
In short, the project develops innovative technologies and methods for deep sea sensing, sample collection and on-board analysis and AI-driven image processing and transmission.
Ocean Best Practices
In addition to expanding scientific knowledge of the ocean, TechOceanS will focus on improving ocean best practices. Partners will work closely with the IOC-UNESCO to develop training and standards covering metrology and operation of measurement systems. In addition, partners will cover the application of management principles, standards, protocols and communications for open access data. In this way, the project will ensure the developed best practices are truly global, inclusive and transparent.
Cyprus Subsea is leading Task T11.1 – Development and testing of best practices with our partners – Platforma Oceanica de Canarias (PLOCAN) and National Oceanography Centre (NOC). The best practices include analytical, metrology, electrical & mechanical interfacing, interoperability and metadata standards for sensor enabling observing systems.

Through the targeted technologies, diverse partner base and cooperation with concurrent projects, TechOceanS will contribute to the growth of scientific knowledge, the transfer of marine technology and other key components of the Blue Economy as described in international accords such as the UN's Sustainable Development Goals, the G7 Future of the Seas and Oceans Working Group, the Paris Climate Agreement, the UN Decade of Ocean Science for Sustainable Development and the EU Marine Strategy Framework Directive.
Cyprus Subsea's Contributions
Cyprus Subsea performed the integration of the Hydroptics UVP6-LP optical sensor with an M1 Seaglider. The Underwater Vision Profiler or UVP is designed to study large (>100 µm) particles and zooplankton simultaneously and to quantify them in a known volume of water. The UVP system makes use of computerised optical technology with custom lighting to acquire digital images of zooplankton in situ down to depths of 6000m.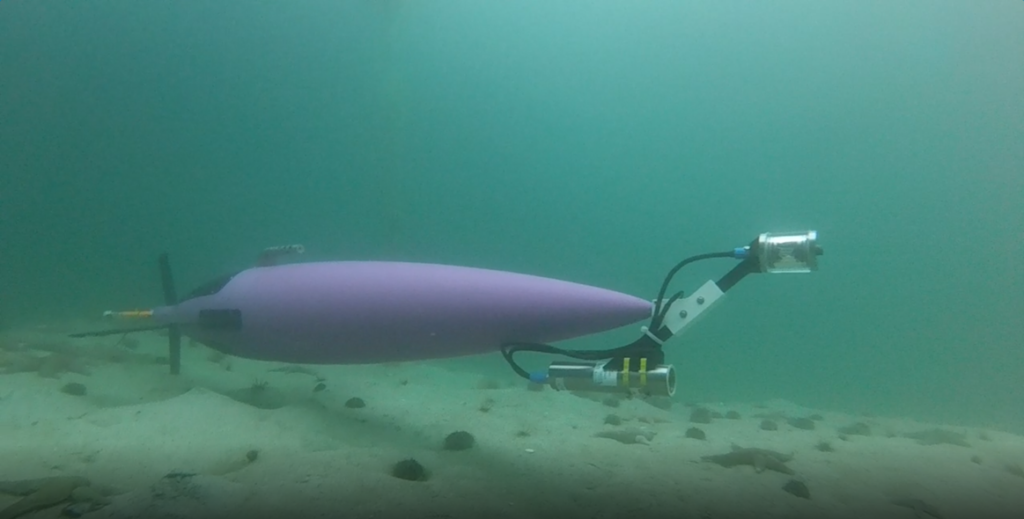 In addition to process documentation, Cyprus Subsea integrated the UVP6-LP with the M1 Seaglider for TechOceanS. So far, Cyprus Subsea has fully integrated and tested the UVP6 on the M1 Seaglider. The sea test took place at the Polar Front during the 2021 Spring Bloom. Cyprus Subsea also supported Akvaplan-niva during a research cruise to the Northern Barents Sea. This research cruise was led by the Nansen Legacy programme at the University of Tromsø (UiT) Arctic University of Norway.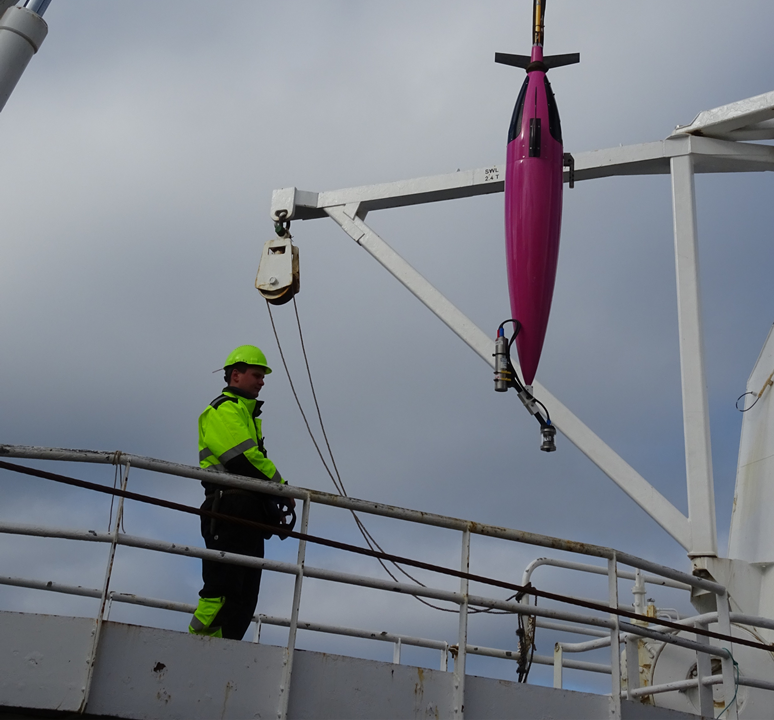 TechOceanS Project Summary
The TechOceanS Project's unique and encompassing approach engages scientists, marine stakeholders and policy makers. Overall, the project advances our collective understanding of essential ocean variables in support of a healthier ocean!