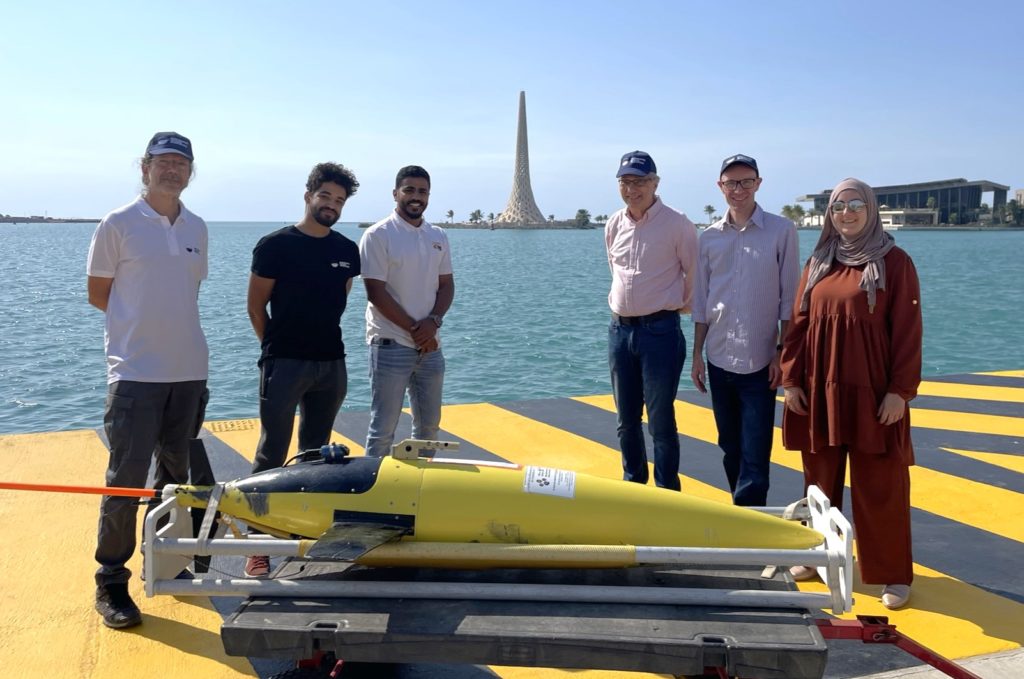 Earlier this month, Dr. Daniel Hayes of Cyprus Subsea Consulting and Services C.S.C.S. Ltd (CSCS) provided in-depth training for Seaglider operations to the engineers, technicians, and scientists at King Abdullah University of Science and Technology (KAUST). In particular, Dr. Hayes conducted Seaglider training and performed maintenance and testing with the members of the Biological and Environmental Sciences Engineering Division.
As a Professor of Marine Science at KAUST, Burton Jones is the leader of the Integrated Ocean Processes (IOP) laboratory – an interdisciplinary, multi-national team of scientists forging novel approaches to biophysical research of the Red Sea. In addition to surface current mapping, floats, shipboard observations, and in-situ measurements of ocean parameters, IOP utilizes Seagliders to observe the Red Sea.
In addition to being an official representative of the Seaglider manufacturer, Huntington Ingalls Industries (HII) concerning Seaglider and REMUS sales in many European countries, Cyprus Subsea has been operating and maintaining Seaglider fleets around the world for many years.
---
Please reach out if you are interested in Seaglider Training Courses for your organization.