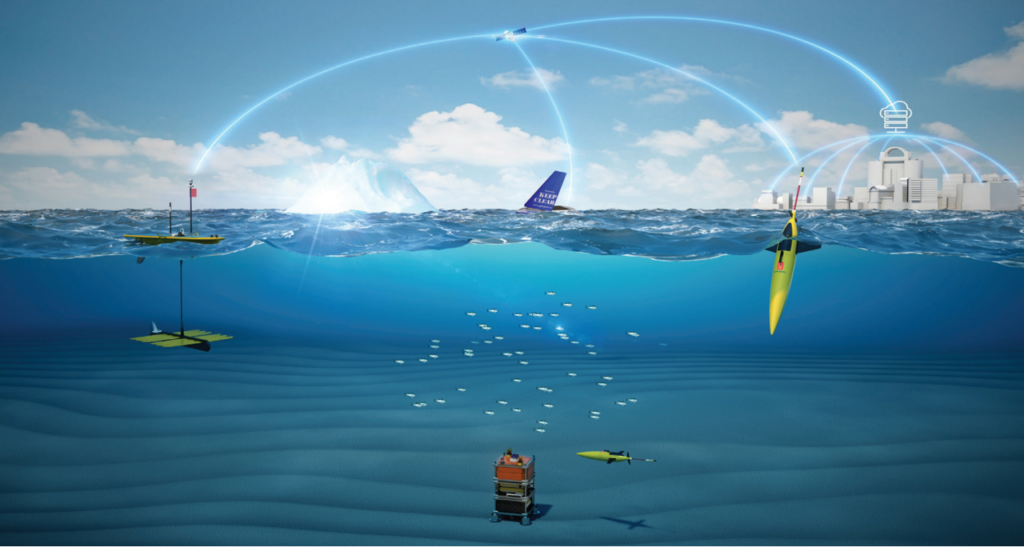 Cyprus Subsea continues to provide engineering and operational support to Akvaplan-niva AS, the research and consultancy company leading the "GLIDER: Unmanned Ocean Exploration" Project.

The Research Council of Norway DEMO2000 program and ConocoPhillips Norway financed the first phase of this project from 2016-2019. Currently, ConocoPhillips Norway continues support of Phase II of the project which started in 2020 and ends in 2023. During Phase I, project partners collected ocean data using three unmanned autonomous glider vehicles – a SailBuoy, WaveGlider, and Seaglider during a six month mission. These vehicles were equipped with a range of sensors for observation of meteorological, oceanographic, biological, and chemical parameters.
Another aspect of the project is to develop a system for distribution and management of the collected data. This system will ensure that data are available for different marine and maritime industrial user-groups (such as offshore oil and gas, aquaculture, fisheries, offshore mining and tourism), and for government authorities and the research sector.
Goals & Objectives
One major goal of the project is to offer baseline information for decision making. This information supports profitable ocean businesses and governmental management. The collected data will contribute to better understanding of the structure and function of the marine ecosystem as well as improve existing ecological, oceanographic and meteorological models.

The GLIDER Project collects a vast amount of met-ocean and environmental data. The data will be used for environmental control and to get optimal yield for investments. Our specialists draw upon decades of field-based experience to deliver high-quality assessments. By using these platforms, data collection can become more flexible. This gives the opportunity for continuous monitoring. It's also far more economical compared to traditional data collection methods.

Salve Dahle, Director of Akvaplan-niva AS
Phase I Goals
Identify sensors & assemble sensors & gliders
Develop an e-infrastructure for data management
Assess the performance of the vehicles & sensors in the Norwegian Arctic ocean
Demonstrate the usefulness of gliders to collect biological & physical data of high resolution for ecosystem understanding
Pioneering Analytical Missions
The project partners deployed these autonomous vehicles over five weeks in 2017 and six months in 2018 from Bodø in Norway. Using energy from waves, wind and solar power, and steered remotely using GPS, the vehicles toured the seas outside the Lofoten and Vesterålen Islands and along the Norwegian continental shelf break to collect information from the ocean and atmosphere.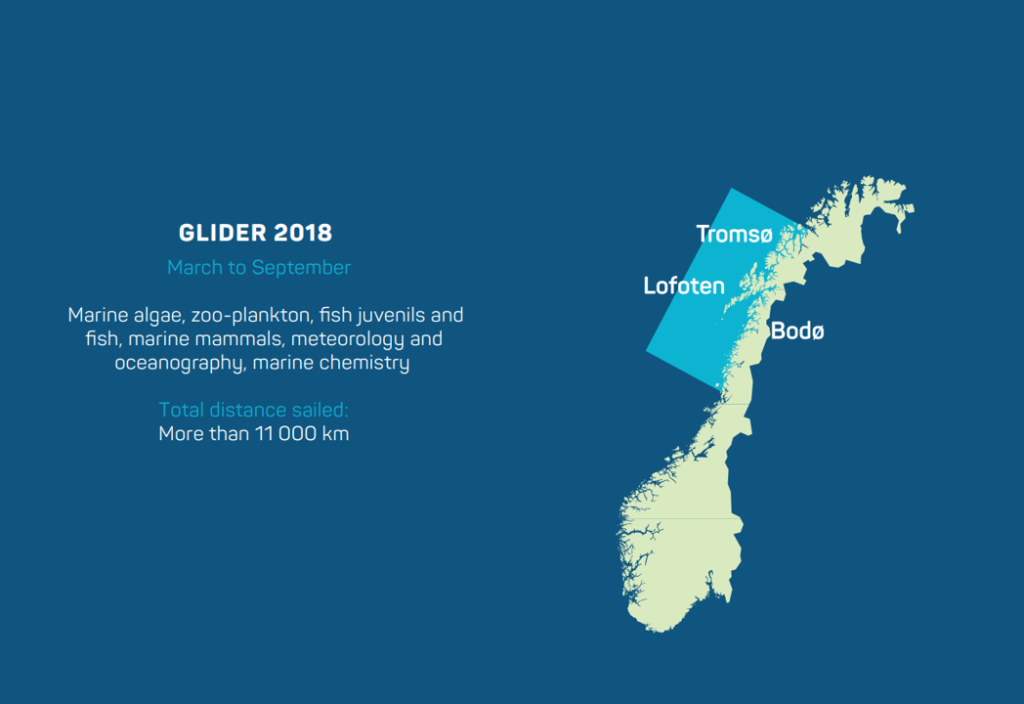 In particular, Cyprus Subsea supported Kongsberg Maritime with sensor integration as well as the deployment and piloting of the Seaglider. Check out Kongsberg Maritime's featured story about the first phase of this project.
Phase II Objectives
Understanding the effects of seismic shooting & discharges of produced water from Ekofisk O&G facilities on a number of marine species in the North Sea
Further develop the concept into an operational system to provide professional services for research & industry
Cyprus Subsea continues to provide support to the project partners during Phase II of the GLIDERS Project.
Project Partners
Norwegian Meteorological Institute
Norwegian Institute of Water Research
UiT- The Arctic University of Norway
Nord University
Kongsberg Maritime AS
SIMRAD
Maritime Robotics AS
Offshore Sensing AS
NORCE
Aanderaa Data Instruments AS