We are pleased to announce the expansion of our activities regarding training, operations, maintenance, and support of autonomous underwater gliders. Building upon our history of cooperation with Seaglider® developers Applied Physics Laboratory – University of Washington (APL-UW) and sales representative agreement for the sale of Seaglider products with Huntington Ingalls Industries, Unmanned Systems, Inc. (HII Unmanned Systems), Cyprus Subsea will now provide global support for Seaglider users.
While HII Unmanned Systems has recently announced its withdrawal from Seaglider sales and support, Cyprus Subsea and APL-UW have been working with them to ensure the continued availability of Seaglider and related services. To meet these new demands, Cyprus Subsea has hired new staff and strengthened its U.S. subsidiary (Advanced Offshore Operations, Inc. established in 2017) by bringing in new partners, upgrading workshop and storage facilities, and increasing its inventory.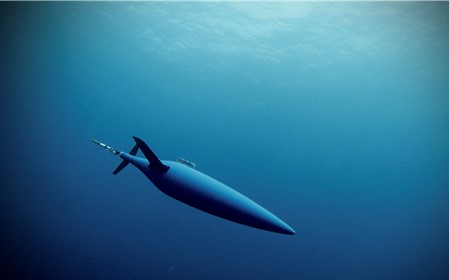 In addition to supporting observing programs and technology development for buoys, drifters, floats, and other types of gliders, Cyprus Subsea has been providing advanced Seaglider services to groups in Europe since 2015. Now, Cyprus Subsea is accepting responsibility to support Seaglider users internationally with technical support, spares and consumables, glider rental, maintenance, sensor integration, piloting, deployment and recovery, glider telecommunication servers and transmission services, data management, and mission planning and analysis.
Cyprus Subsea just celebrated its tenth anniversary a few days ago. I can't think of a better way to celebrate than to announce our new commitment to support the international Seaglider community at every step.

Dr. Daniel Hayes, Managing Director of Cyprus Subsea
While the license for Seaglider production remains with the University of Washington, Cyprus Subsea continues to offer its existing fleet of Seagliders on a rental basis for deployment on global projects. This way the door stays open for new customers to utilize glider capabilities for one-off or short-term projects without an investment in glider infrastructure and staff.
The expanded ability of Cyprus Subsea will be a major boost for the European GROOM RI (Gliders for Research Ocean Observation and Management Research Infrastructure). Currently undergoing a planning phase under support of the European Commission, GROOM RI will offer a unique centralized cyber-infrastructure service (like a piloting and visualization cloud service that improves upon https://www.ego-network.org), as well as data and knowledge for the optimized use of all types of marine autonomous systems to study climate and marine environments and to support operational services. Cyprus Subsea is a founding partner of GROOM RI and promotes the wider use of all types of gliders and autonomous platforms for the benefit of society.