Cyprus Subsea Consulting and Services (CSCS) owns and maintains a number of oceanographic sensors. The sensors available for rent are from these various manufacturers:
---
Idronaut

Ocean Seven 306 pH/Redox probe
pH sensor

Type: blue glass membrane (100 MOhm @ 20°C)
Measurement range: 0..+14 pH
Accuracy: 0.01 pH
Resolution: 0.001 pH
Drift: 0.05 pH/month
Response time: 3 s
Max pressure: 700 bar
Sensor body: titanium
Compensation: automatic thermal compensation

Redox sensor

Type: platinum electrode
Measurement range: -1000 to +1000 mV
Accuracy: 1 mV
Resolution: 0.1 mV
Max Pressure: 700 bar
Response time 3s
Sensor Body: titanium
Compensation: none
---
Ocean Sonics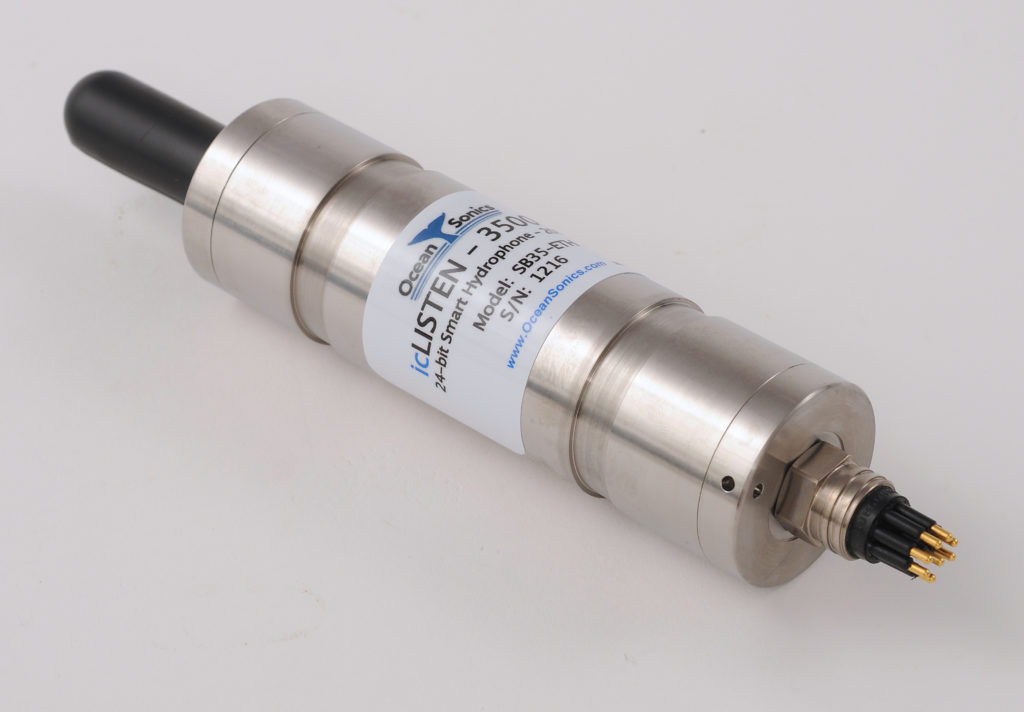 Frequency Range: 10 Hz – 200 kHz
Low power, approximately 2 W
Supplies real-time waveform & processed data in tethered mode
Processed data in tab separated spreadsheet .TXT format
Waveform data in WAV format, with meta data stored in file header
128GB of internal storage capacity
Event detection, up to 5 bandwidth configurable triggers
Monitors internal temperature & humidity
Indicates startup/shutdown through buzzer patterns
Seconds can be aligned to falling edge of PPS
Time of day can be synchronized through messages encoded in PPS
Ethernet interface
3500 meters depth rated
Size: 48 mm dia., 267 mm long (RB9 models are 317mm long)
Compatible for pairing with Seaglider (1000 m), SBE 19plus V2, or with stand-alone rechargeable battery pack (2000 m)
---
Sea-Bird Electronics
Conductivity, Temperature, Pressure & up to seven auxiliary sensors
User-programmable mode: profiling at 4 Hz, or moored sampling at user-programmable intervals
RS-232 interface, internal memory & internal alkaline batteries (can be powered externally)
Pump-controlled, T-C ducted flow to minimize salinity spiking
7000 meter depth rated
Next generation of the SeaCAT family, field-proven since 1987
12 bottles of 5 liters capacity each
Integrated with 19plus V2 CTD
Autonomous (pre-programmed) or real-time data acquisition & water sampling – bottle firing in any order
7000 meter depth rated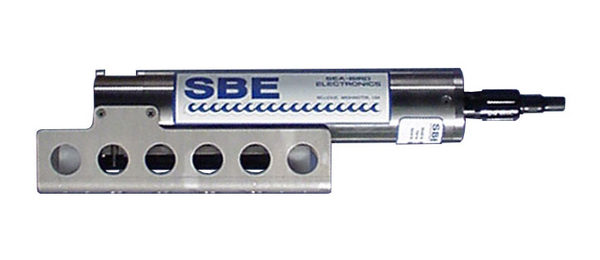 Moored Conductivity, Temperature & Pressure measurements at user-programmable 6-sec to 6-hour intervals
RS-232 interface & internal memory
Internal memory & external power
Pump runs for 1 second for each sample, providing improved conductivity response & bio-fouling protection
---
Simrad
WBT (KMSimrad)

Integrated for function with Seaglider M1 Ogive
Single beam electronics housed in 1000 m-rated pressure vessel
Autonomous mode supported
Low power consumption, low displacement

Transducer (KM Simrad)

333 kHz wideband (250-360 kHz sweep)
Single beam
Rated to 1500 meters
---
Turner Designs
Cyclops-6K Fluorescence & Backscatter Sensors
The newest version of the Cyclops Submersible Sensors enables fluorescence detection to ocean depths of 6000 meters. Reinforced titanium housing and a specialized optical head ensure sensor integrity at extreme pressures. The LED excitation source allows for low power consumption and excellent signal stability enabling long-term deployments.
Available with the following optics: Turbidity, Chlorophyll, Crude oil, Refined Fuel & CDOM/FDOM
6000 m depth rated
Easily integrates with CTDs, ROVs, AUVs
Low power consumption
---
Other sensors & platforms available upon request
CSCS offers the rental and purchase of many other sensors through our partner network.
Sensors available through our partners
Acoustic Doppler Current Meters & Profilers
Single & Multi-beam Echosounders
Camera & Lighting Systems
Diver & ROV Accessories