Last October 2020, fourteen organizations across Europe started a new European Union HORIZON 2020 Project under the Developing New World-Class Research Infrastructures Programme. Gliders for Research, Ocean Observation and Management Infrastructure and Innovation (GROOM II) is a three-year long project coordinated by Association Pour La Recherche et le Developpements des Methodes et Processus Industriels of France.
The GROOM II Project will build on previous efforts to develop glider infrastructure. In particular, the project will define the overall organization of the infrastructure to focus on ocean research and innovation. The project is involved in a number of fields of science including:
Natural Sciences
Computer & Information Sciences
Artificial Intelligence
Data Science
Big Data
Research is becoming increasingly significant for the blue economy and sea ecology. Underwater and surface drones have risen in importance, as a result. In particular, ocean gliders are essential vehicles to carry scientific payloads for activities supporting the blue economy. Gliders facilitate environmental observations from the surface down to 6000 metres.
Ocean gliders have major advantages such as being mobile, steerable, persistent and usable in large numbers. Glider operations achieve relatively lower costs than traditional research methods. However, the distributed infrastructure required to exploit these assets must be able to meet various demands from different users. Building on its predecessor, GROOM II will deliver the decision basis for an advanced Marine Research Infrastructure (MRI).
CSCS Contributions
As one of the fourteen European organizations within the consortium, Cyprus Subsea is a contributing partner of GROOM II. We are leading Tasks T5.2 Environmental Services for Industries (water quality management, offshore energy, mining, maritime support) and T6.5 Hardware, maintenance (including sensors calibration), deployment and recovery techniques). In addition, we are responsible for Deliverables D5.1 Glider services for public and private needs and D6.3 Best Practices for Operations, Maintenance and Fault Reporting.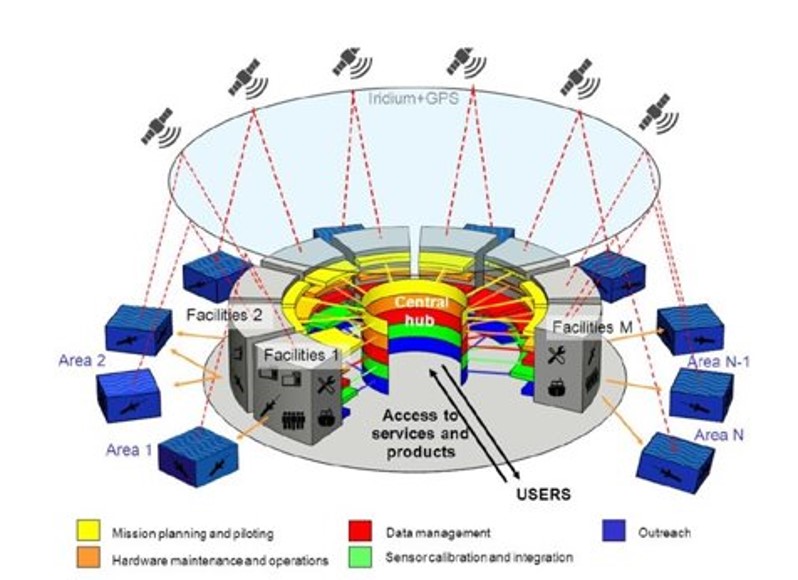 ---
Visit this page for more details regarding gliders & the project's objectives:
GROOM II Project receives a €3.075 million grant from the European Union's Horizon 2020 Developing New World-Class Research Infrastructures Programme.