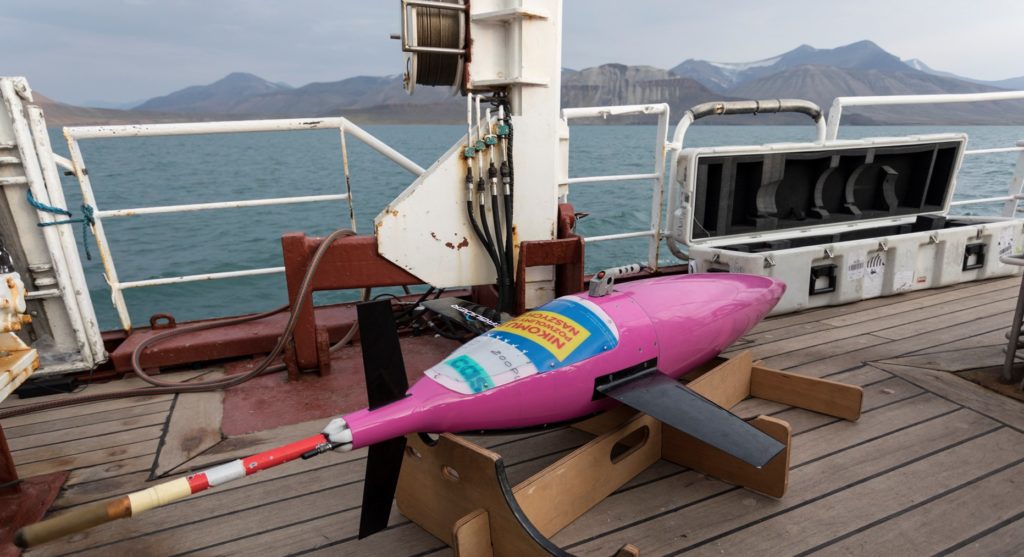 The Oceanographic Center of the University of Cyprus (UCY) recently worked with the European Integrated Arctic Observation System (INTAROS) program.
The Oceanographic Center of UCY prepared, deployed and operated the Seaglider "Pheidippides" west of Svalbard (78° N, 10° E), in the Arctic Ocean. For this mission, UCY worked in concert with the Centre National de la Recherche Scientifique (CNRS) and Sorbonne Université's Laboratoire d'Océanographie et du Climat (LOCEAN).
Aims of the Climate Monitoring Study
The study aims to quantify the pathways and volume transports of Atlantic Water inflow to the Arctic Ocean. This is an important component to the overturning circulation of the global ocean and the future of the European climate.
Through expert piloting by Dr. Daniel Hayes, this autonomous underwater glider followed a programmed route and collected data about currents, temperature, salinity, dissolved oxygen, phytoplankton and particulate matter. With the help of the crew of the Polish ship, R/V Oceania, the glider made its first dive in the Arctic waters on 25 July 2020.
Mission Results
Compared to other autonomous platforms such as moorings, floats and ice-base observatories, gliders have additional capabilities such as moving along predefined sampling lines to measure spatial patterns. During this particular mission, Pheidippides encountered strong currents and sea ice thus making the mission more difficult. Despite these challenges and operational risks, this mission successfully concluded on Friday, 25 August 2020. A local team from the French Polar Institute Paul-Emile Victor (IPEV) recovered Pheidippides off the coast of Ny-Ålesund, a small city on the island of Spitsbergen in Svalbard, Norway.
Over the course of two months, Pheidippides recorded data profiles reaching down to 1000 meter depths. On the surface of the ocean, the glider sent data every few hours via satellite to onshore servers for analysis. In total, it collected over 700 profiles and travelled more than 1400 kilometers. Most importantly, these data profiles add to knowledge of natural and biological processes in the Arctic Ocean.