Fellow partners of the STEAM Project have recently published the first comprehensive survey regarding the application of the Internet of Things (IoT) to shipping. This article was published in the May 2020 edition of the IEEE Internet of Things Journal. In addition to providing an overview of the Internet of Ships (IoS), their manuscript reviews the the state of the art for its emerging applications as well as three major IoS application domains: smart ships, smart ports, and smart transportation.
A typical IoS environment at sea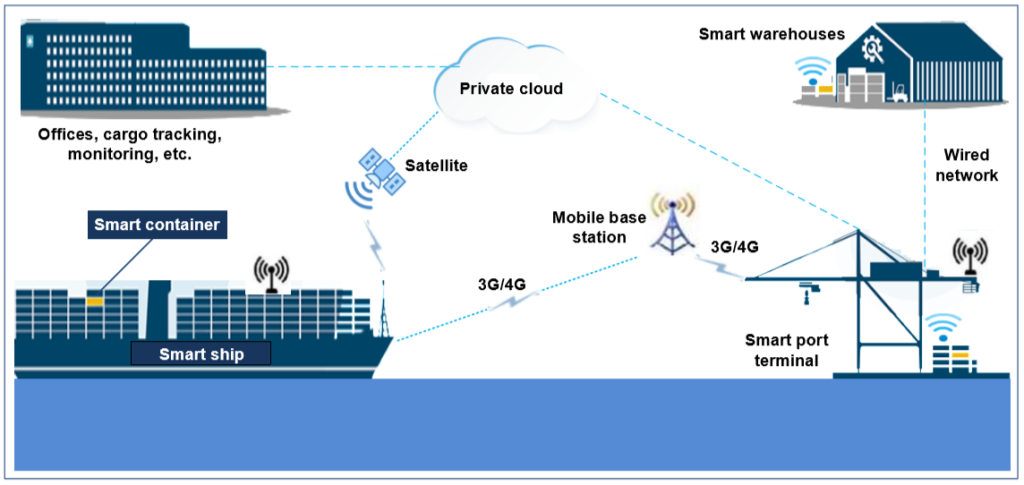 ---
From the Abstract:
The recent emergence of Internet of Things (IoT) technologies in mission-critical applications in the maritime industry has led to the introduction of the Internet of Ships (IoS) paradigm. IoS is a novel application domain of IoT that refers to the network of smart interconnected maritime objects, which can be any physical device or infrastructure associated with a ship, a port, or the transportation itself, with the goal of significantly boosting the shipping industry towards improved safety, efficiency, and environmental sustainability. In this manuscript, we provide a comprehensive survey of the IoS paradigm, its architecture, its key elements, and its main characteristics. Furthermore, we review the state of the art for its emerging applications, including safety enhancements, route planning and optimization, collaborative decision making, automatic fault detection and preemptive maintenance, cargo tracking, environmental monitoring, energy-efficient operations, and automatic berthing. Finally, the presented open challenges and future opportunities for research in the areas of satellite communications, security, privacy, maritime data collection, data management, and analytics, provide a road-map towards optimized maritime operations and autonomous shipping.
---
Key emerging applications of IoS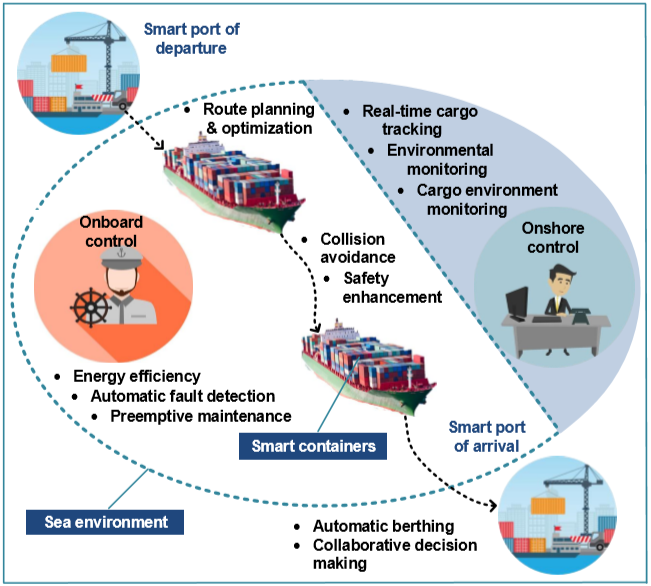 Cyprus Subsea congratulates Sheraz Aslam, Michalis P. Michaelides and Herodotos Herodotou of the Cyprus University of Technology on their achievement.
Visit ResearchGate to download the article.